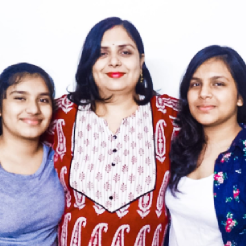 Mrs. Renuka & Mr. Rajiv Kumar Mishra
It's really nice to see our daughters being involved in studies. Online classes have made them more serious about their studies. School and teachers are doing a great job. They are giving their 100%. And obviously the best part is students are understanding what teachers are teaching and are clearing their doubts.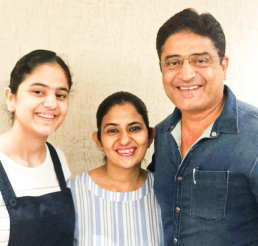 Ms.Ritu & Mr. Sanjeev Hura
Our daughter Sanya Hura, a student of class 10th is studying in Ryan International School from 3rd std. And I am very much satisfied with the performance of the school. Principal Mam and all the Teachers are really very cooperative. The way in which teachers are conducting online classes during covid pandemic is remarkable and they are still going on. Thank you so much.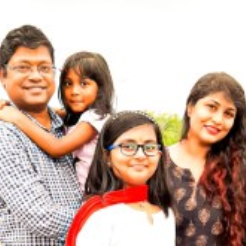 Ms. Nihadri & Mr. Manas Patra
During the last two years, we have noted a remarkable development in both of our daughters, Shrini (grade 7) and Shriti (grade 2).They have gained confidence in their day to day activities. Their participation level in the various activities has increased. Moreover their speaking skill in English and Hindi has improved a lot. Regarding the efforts of the teachers – daily updation through MCB and WhatsApp communication with regard to home work and work done during the day helps parents to be aware of the proceedings. The teaching team is also focusing on the learning through activities. This is a practical approach which is helping the students to know about the facts and understand it. Thanks to the teaching team.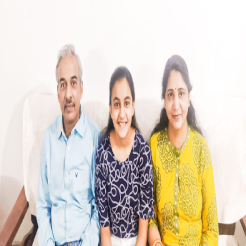 Ms. Santosh & Mr. Bhuvanesh Kumar Vijay
Ryan International School may be rated as one of the top schools in the city. Academics: Good in academics and teachers explain well, and clear student's queries in the class. Sports: Good in sports as well but some sports are a bit underestimated and aren't given much importance even after students show appropriate will to play them. Playground is also small. Extracurricular Activities: Morning assemblies are being done and each and every student gets an opportunity to speak. However, more effort is needed in conducting other activities too like debates, group discussion, informative speaking otherwise it is all good.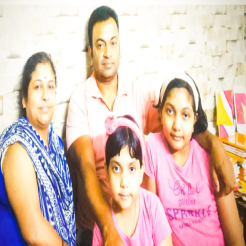 Ms. Tandra & Mr. Bibhash Biswas
We are so pleased with how our children have progressed thank you. Thank you for your help, our children are very happy. Our children always talk about school and share the activities they get in school. Very good teachers and really helpful, our daughters have learnt a lot of things.