SCHOOL READINESS PROTOCOL - COVID 19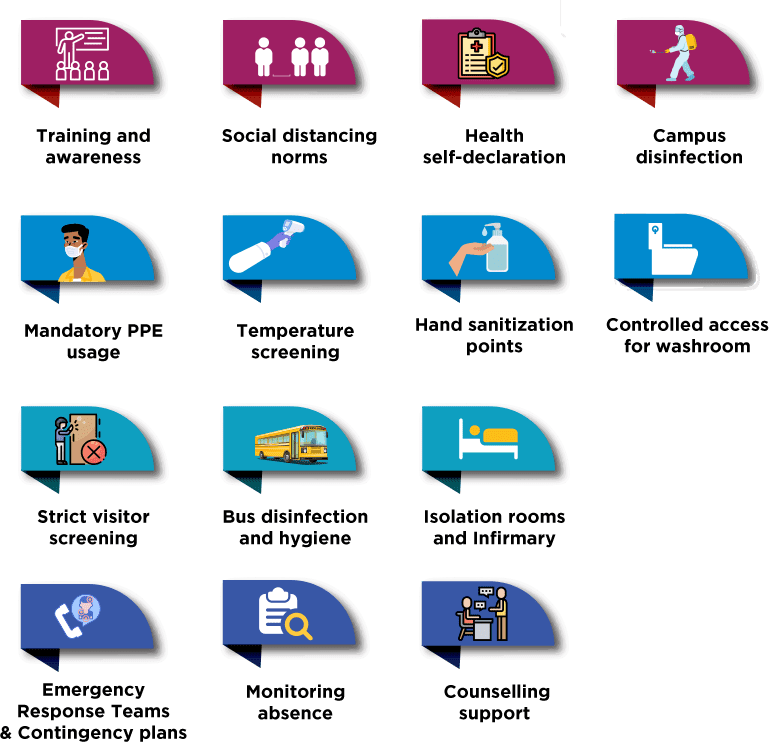 We have always been guided by the maxim that "Prevention is better than Cure". For us, there is nothing more important than the safety and well-being of our Learners. Accordingly, we have taken arduous efforts to prepare and make our campus safe in the prevailing COVID-19 environment.
We are not fearful, but being careful. We confidently welcome our young Learners to join back at school and experience the Joy of Learning.