At Ryan International Group, it is always our endeavor to work towards the holistic development of our students, and even parents and teachers!
Covid19 has made us all realize that there couldn't have been a much better time than now to start focusing on your health and well-being. Starting this week, we will be releasing  #RyanHealthGuide -a weekly Health and Safety Alert sharing vital information on various health conditions, symptoms, causes, and tips to stay healthy.
Symptoms of 'Digital Eye Strain', it's root causes as well as some tips to save your eyes.
With the lockdown, we are spending a lot of our time watching T.V, browsing the net, texting on phones, working on laptops, all of which can cause strain on the eyes due to the blue light emitted from our devices. Our Healthy and Safety Alert for this week is focused on 'Digital Eye Strain' also referred to as Computer Vision Syndrom or CVS.
As students adapt to online education via digital devices and learning during the pandemic, it's important for parents to understand how to avoid computer vision syndrome in online classes.
Here's an infographic showing some most common symptoms, root causes, and tips to save yourself and your children's eyes from getting computer eye strain.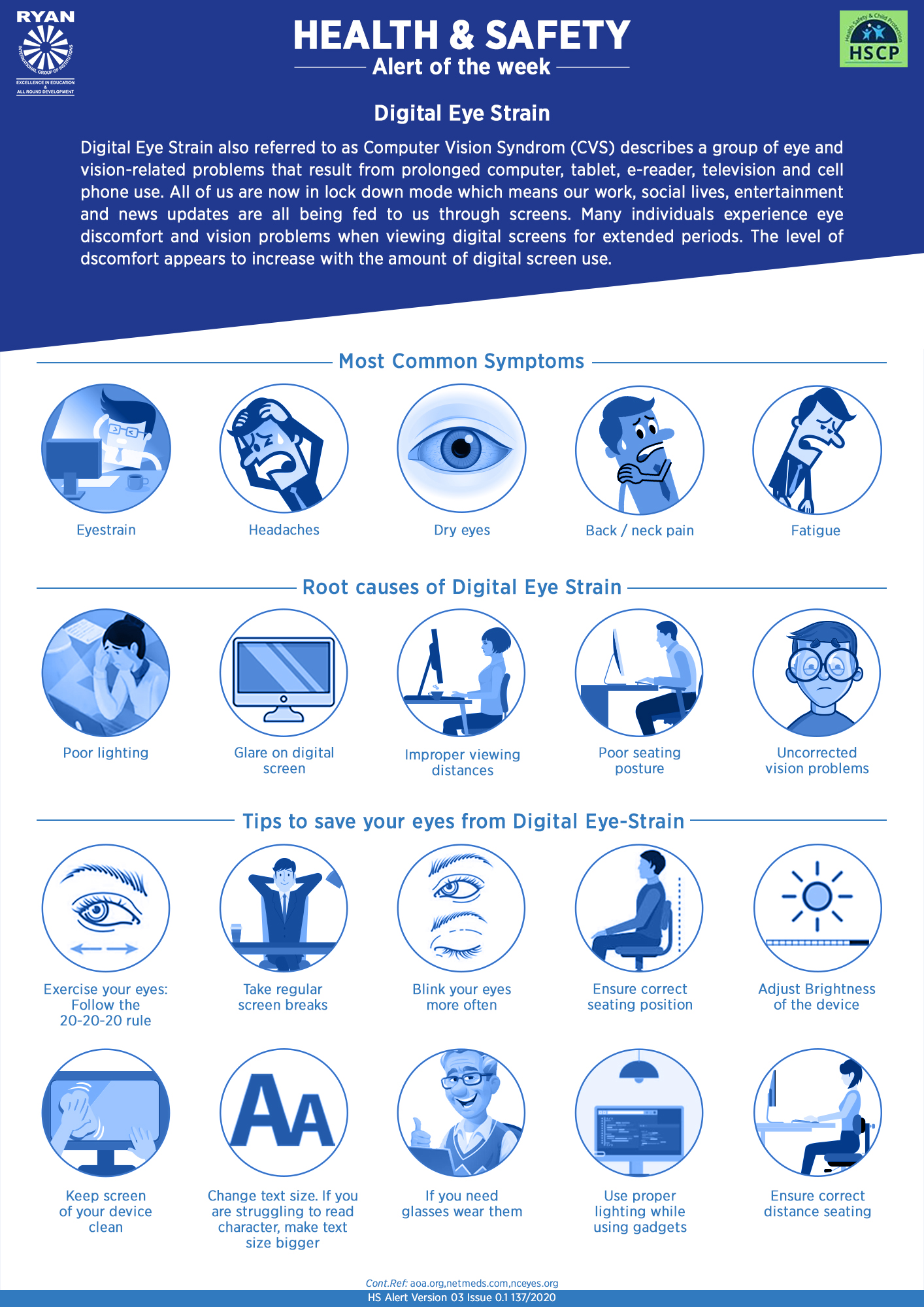 We would be happy to hear your comments and feedback on topics which we should cover in the upcoming release. Do let us know in the comments below.