As India's undisputed leader in K-12 education, the Ryan Group of Schools has always been a torchbearer of educational standards.
This year, as schools scrambled to deal with the COVID-19 crisis, we put our students' futures first. We immediately looked beyond simple video conferencing solutions, to creating a world-class education solution for this new normal.
And so was born the Ryan School OS – a breakthrough Learning Management System, designed for a superior online teaching-learning experience, exclusively for students of Ryan International Schools.
Allow us to show you how the Ryan International Group of School's Learning Management System combines the best of a physical classroom environment with the best in online education and is providing students with a superior learning experience!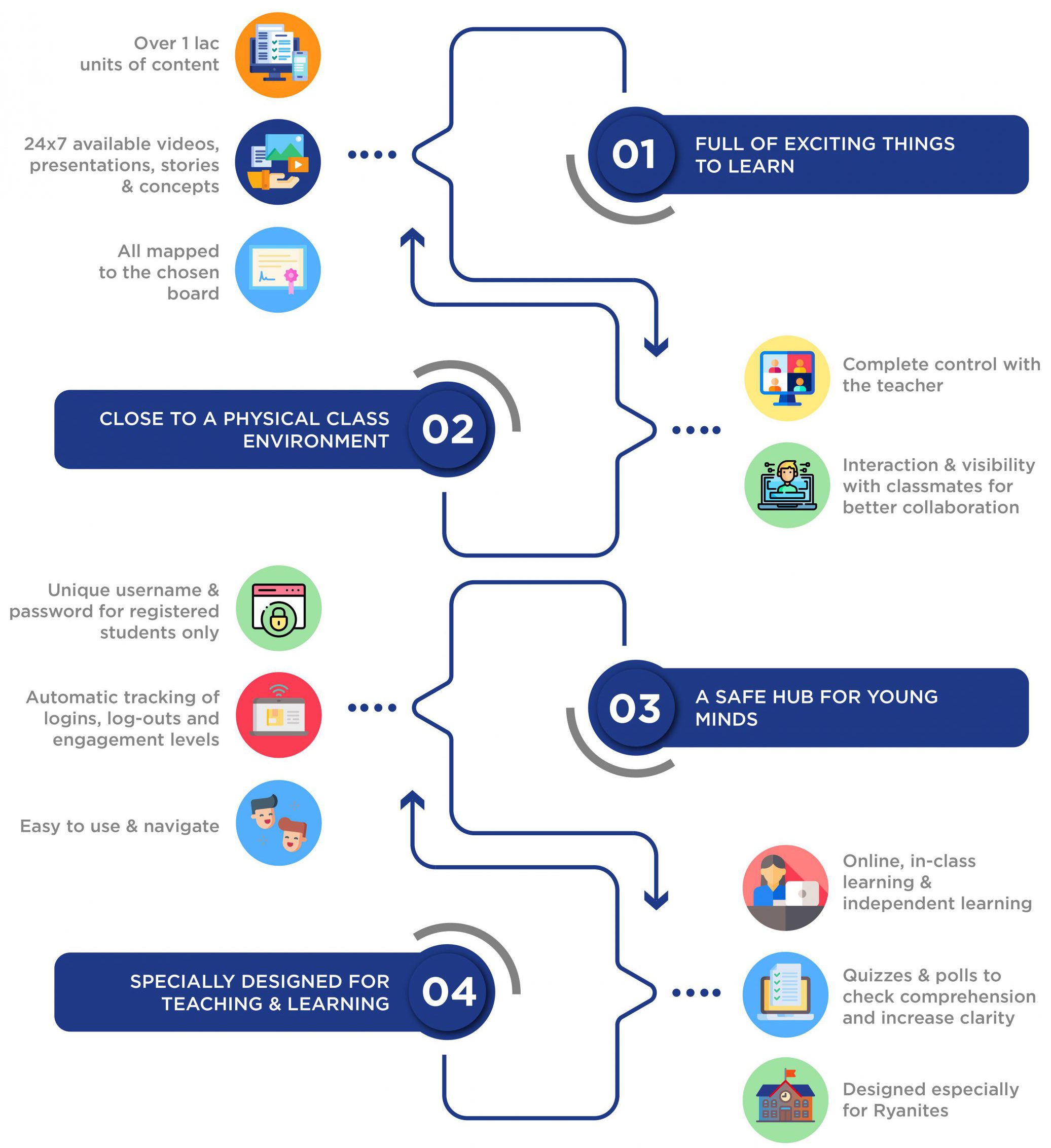 Key features of the Ryan Learning Management System are
Other than video lectures, live classes, class presentations, lesson planner and pop quizzes, here are some top features of Ryan LMS to look out for
Easy check and track class schedule
Secure logins and protected classes
Personalised tests and assignments
One on One query solving
Resourceful Digital Library available 24*7
Chatroom to solve doubts real-time in-class
How are Parents and Students liking Ryan's Learning Management System?
With Ryan LMS live in our schools, we have been receiving a lot of positive responses from both parents and teachers. Here's what the parents and teachers of Ryan International Group have to say :
---
As you can see, the new 'Ryan Schools Learning Management System' is not just a stop-gap solution but a truly revolutionary education platform that's been created to ensure that it offers everything your child needs for a complete learning experience.
#LogIntoRyan now!