Overview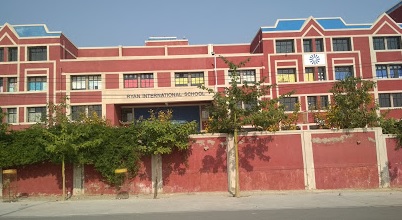 Ryan International School which is one of the best CBSE primary and secondary school in Ajmer, nestled in the vicinity of Kotra, is a part of the Ryan International Group of Institutions. In its continual efforts to revolutionize the education scenario guided by the futuristic view of Dr. Augustine F. Pinto, Founder Chairman of Ryan Group, this institution was established in the year 1998 with the motto "Excellence in Education and All Round Development". It is a co-educational school affiliated to C.B.S.E with the state-of-the-art infrastructure.
The School has demonstrated tremendous growth, commitment to quality and a unique and a fresh approach to education and has a risen to prominence in the locality.

Our effort is directed towards global education integrated with innovative use of technology to develop global citizens through a holistic approach.
Vision

Our vision is to be a premier global educational institution which develops the human resource for our dynamic and expanding community, the state, the nation, the region and the world at large.

Through our institutions, we will cultivate all round development of qualities in a student through excellence in education that shall foster academics, understanding, brilliance, spiritual well-being, physical development, psychological strengths, resourcefulness and creative skills, social responsibility and concern for one's environment. Ryan Group has more than 125 institutions spread across the country and abroad. We are also working towards setting up our own Universities to continue the excellence in education that we are known for.

Mission

It is our mission to facilitate:

The development of global citizens - individuals with self-confidence who are able to contribute to community life, build tolerance & accountability and able to deal with emotional and spiritual quotients.
A student with knowledge, attitude, skills, social and moral values which enhances their personality development, physical and psycho-social capabilities which are effectively achieved through professional coaching in sports, creative and personality enhancement activities.
The delivery of curriculum by incorporating activities based on the Multiple Intelligences theory of Howard Gardner, professor at Harvard University that leads to literacy, inquiry, creativity, and critical thinking.

Quick Reference
Contact Information
Ryan International School,
RIS Ajmer CBSE,Maharana Pratap Nagar,Near Tempo Stand No-19 Kotra Ajmer -305001
Tel : 6350616259
6350616260

Timings
Opening hours: Montessori Section : 10.00am to 1.00pm Std I – XII: 9.00am to 3.00pm
Principal meeting hours: Monday – Friday: 3.30 to 4.00pm Saturday: 11.30am to 1.00pm
Other Information
Affiliated To - CBSE
Other Details- View Transfer Certificate
School Information
Particulars
Our vision at the Ryan Group is to nurture leaders of tomorrow. Through a careful selection of academic elements that include the development of the physical, mental and moral faculties, our learning experience has a holistic touch to it.

With more than three decades in the service of education, we have summed up our vision statement in these words, "Excellence in education and All-Round Development."
Facilities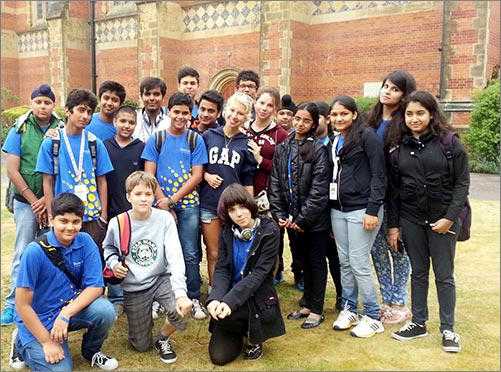 Co-Curricular Activities
INMUN Indian Model United Nations

ICFPA- International Children's Festival of Performing Arts

ICEPLEX a Ryan Media Initiative

BBN Beyond Breaking News Journalism

NASA Educational Workshops & Programs

Social Service Teen Camp

Competitive Exams: ISO, IMO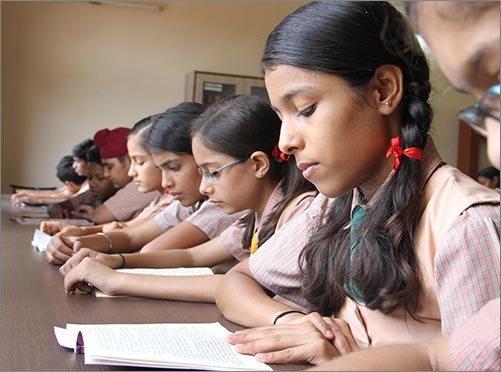 Academic
Activity-based learning

Well equipped computer labs

Well maintained and updated library

Physics, Chemistry and Biology Laboratories

The challenge lies in utilizing the changing learning patterns and with changes in the methods of instructions compiled with technological advancements, to create an educational experience that will uphold our commitment towards nation building.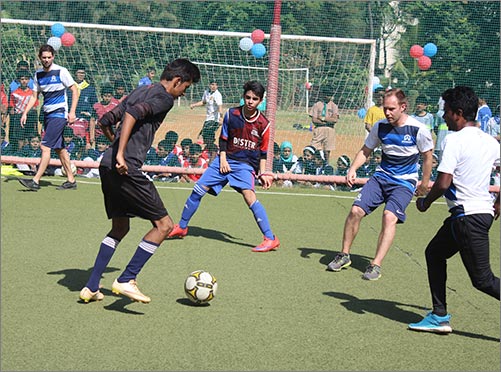 Sports
Training for Football

Basket and Handball ground

Indoor game block for Table tennis, Chess

Judo and skating

Active Participation in DSO, MSSA, MSDAA, AISM